Our Team
Ken Smith, President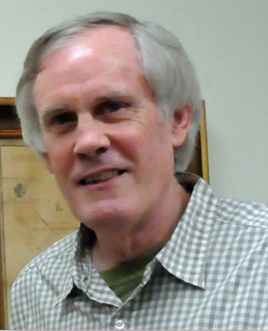 Ken Smith, founder of The Resource, is a national leader in the design of practical, cost-effective program assessment, outcomes measurement, and revenue enhancement systems for multi-level networks of community based organizations.
From 1977 to 1983 he managed the evaluation component of a national demonstration program that linked Congress, the federal Legal Services Corporation, the American Bar Association and 300 local legal service provider agencies into a learning network that subsequently improved legal services delivery throughout the United States.
He since has designed and implemented state-based grant evaluation systems in over a dozen states including Florida, New York, Pennsylvania, Virginia, Michigan and Arizona.
Since 1992, Ken has pioneered the development of strategic methods and tools for implementing "IOLTA Revenue Enhancement" initiatives across the country. These have increased IOLTA revenues by hundreds of millions of dollars annually by requiring banks to pay interest rates on IOLTA accounts comparable to what they pay their non-IOLTA customers. These have been keys to successful "IOLTA Rate Comparability" campaigns in Florida, Michigan, Connecticut and most recently, Texas and Wisconsin, where our financial modeling efforts were keys to doubling those states' IOLTA revenue in 2019
Ken has also been active as a volunteer coalition builder and leader in his community, serving as volunteer executive director of the Northern Michigan Environmental Action Council since 1986, dedicated to "Protecting the natural environment of Northern Michigan." In 2011, Ken received the Petoskey Prize from the Michigan Environmental Council, an annual statewide award recognizing "a volunteer activist whose outstanding grassroots environmental leadership is marked by commitment, creativity and courage."
In addition to his work in the non-profit sector, Ken has served a wide variety of clients in the for-profit and government sectors including Citibank, the Law School Admissions Council, the National Park Service, the U.S. Environmental Protection Agency, the UAW Legal Services Plan, the American Association of Retired Persons and the University of Connecticut, School of Business Administration.
A former senior engineer for General Motors, he holds bachelors and master's degrees in engineering and a Ph.D. in Urban, Technological and Environmental Planning from the University of Michigan. Currently he is a member of the National Legal Aid and Defender Association.
---
Kathy Garwold, Manager, Data and Information Systems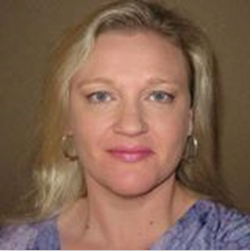 Kathy Garwold joined The Resource in 1997 and provides strategic analytical and information support to civil legal aid providers, IOLTA programs, and other statewide funding organizations in furtherance of their missions.
She plays a vital role in project planning and management, analyzing data and indicators for benchmarking, developing data collection tools and templates to facilitate desk reviews, and overseeing the processing of programs' annual reports and their translation into concise, organizational summaries and statewide overview reports. Kathy also provides technical support in a variety of other areas to the clientele of The Resource and its staff and affiliates.
Prior to joining The Resource, Kathy worked as a Child Care Director for the YMCA in Grand Rapids, Michigan, helping open a new center and overseeing policy development, enrollment, budgeting, and community relations. Currently, in addition to her work with The Resource, Kathy is the Office Manager for the Traverse City office of Children's Therapy Corner, which provides rehabilitation and therapeutic services for children, birth through school age, across Michigan. She earned a Bachelor of Applied Arts from Central Michigan University in 1992. In 2010 she earned an MBA from Lawrence Technological University. Kathy lives in Traverse City, Michigan.
---
Naqeeb Ullah, Information Technologist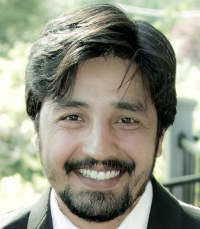 Naqeeb Ullah maintains The Resource's website under contract. He applies technology to improve the accuracy and speed of mission-critical data that is used as a basis for key decisions.
An expert in web development and innovative solutions, Naqeeb manages our computer programs, system designs, databases, operating systems, networks, and software applications.
Naqeeb has worked for multiple non profits in Washington D.C, and earned his master's degree in computer engineering in 2013.
Our Partners: Powerful Capacity We Offer to Our Clients
Our work in the civil justice community spanning almost four decades has fostered relationships with recognized leaders and talented experts across America whom we engage on a daily basis as collaborators on our project teams as opportunities arise. Team members engaged on our teams for current projects include the following:
Ericka Garcia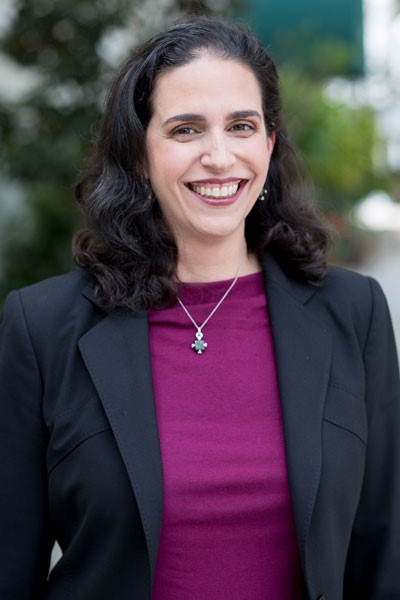 Ericka Garcia is the CEO and Co-Founder of Collaborative Justice Partners. She most recently served as the inaugural Director of Pro Bono Partnerships at The Florida Bar Foundation (FBF/Foundation) prior to opening CJP.
To implement an expanded vision for pro bono in Florida, she oversaw the creation of Florida Pro Bono Matters (FPBM), an interactive website allowing attorneys to take pro bono cases through the use of new technology by displaying available cases from multiple pro bono programs at one time.
Ericka has presented on panels at the ABA Equal Justice Conference, LSC's TIG/ITC conference, Pro Bono Institute's Annual Conference, and Florida's Guardian ad Litem Statewide Disabilities Conference. She is a Class IV Fellow of The Florida Bar's Wm. Reece Smith, Jr. Leadership Academy. Ericka is Chair-Elect of the Public Interest Law Section of The Florida Bar.
Ericka began her career at the Legal Aid Society of the Orange County Bar Association as an Equal Justice Works Fellow in 2009. As a Guardian ad Litem attorney for dependent children with developmental disabilities, Ericka provided holistic representation to approximately 300 children while recruiting and training about 250 pro bono GAL attorneys, lay volunteers, and community partners on a local and statewide level. Ericka currently provides pro bono services through local civil legal aid programs.
Jennifer Wimberly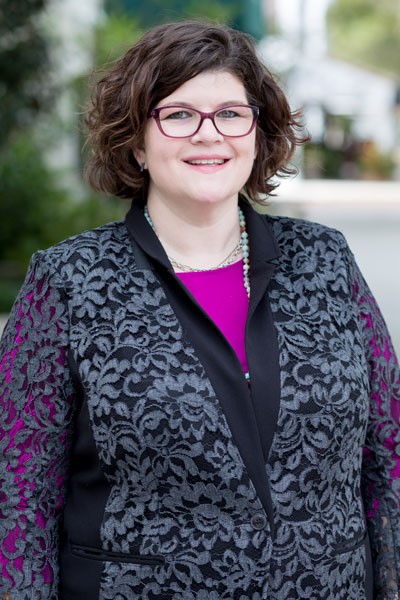 Jennifer Wimberly is the General Counsel and Co-Founder of Collaborative Justice Partners. Prior to launching Collaborative Justice Partners with Ericka, she served as the Director of Grants at The Florida Bar Foundation (FBF/Foundation) which is the IOTA funder in Florida. Jenn was at the Foundation for 10 years in the Grants Department and had the honor of working with civil legal aid thought leaders in Florida and across the country. Jenn managed grant programs, capacity building & technical assistance, and relationships with 30 civil legal aid providers and nearly 200 LRAP participants.
Jenn is a 2017-18 Grantmakers for Effective Organizations (GEO Funders) Change Leaders in Philanthropy Fellow. She also completed the Edyth Bush Institute for Philanthropy & Nonprofit Leadership program. Jennifer has presented on panels at LSC's TIG/ITC conference, the ABA's Equal Justice Conference, IOLTA workshops, and local events.
Jenn started her legal career as a public benefits attorney in 2003 at Jacksonville Area Legal Aid. Jenn currently provides pro bono services through local civil legal aid providers.
Komenge
Komenge, LLC is a firm whose creativity is captured by a new word, Komenge, that captures the breadth of its vision. Legal aid leaders will instantly recognize its principal as a passionate advocate, wide-ranging innovator and award-winning national leader in the civil justice community. He has assembled a talented team of colleagues who are playing a variety of key roles in our current projects.
Alex Gulotta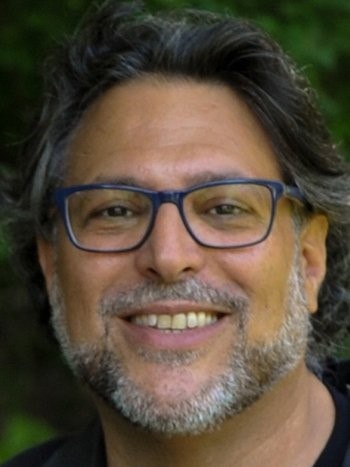 With over 24 years of experience as an Executive Director of legal aid organizations in Virginia and California, Alex Gulotta is a nationally recognized leader in the access to justice community.
In addition to his service as an Executive Director, since 2003 he has acted as a consultant in a number of diverse settings. Alex provides technical assistance and consulting services to legal services programs, advocacy organizations, and non-profit service providers regarding strategic planning, donor development, program evaluation, technology implementation, and supervision of professional staff.
He has designed and conducted multi-day training and planning sessions. Consulting work has assisted programs in more than twenty states. Alex is the recipient of several awards and is the immediate past Board Chair of the National Legal Aid and Defender Association.
Anna Dorn-Gulotta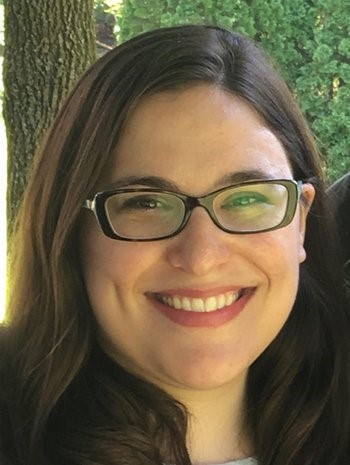 As a legal aid attorney and President of the Attorney Union, Anna Dorn-Gulotta participated in her organization's strategic planning and development of key performance indicators and outcomes; core values creation and implementation; and staff development and training. Anna developed relationships with community partners and stakeholders and participated in various local coalitions to improve outcomes and services to the community.
Anna's undergraduate education focused on rigorous research methodologies, experimental design, and statistical analysis of data. As a Teach for America teacher, Anna developed curricula, instruction, and assessments following the best practices recommended by the U.S. Department of Education and the Center on Standards & Assessment Implementation.
Ide Gulotta
Ide Gulotta has an undergraduate education focusing on philosophy of mathematics, logical systems, systematic methodology, and computer science. Ide has six years of experience in technical support, system administration, and the development of end-user training. She is knowledgeable in computer-assisted data analysis and has developed interactive data visualizations intended for key decision-makers. Ide helped design, implement, and teach an expanded technical education curriculum for adult learners at the Phoenix Public Library. In a business setting, Ide updated the visualization codebase, implemented new features requested by clients, and contributed to the development of the real time data collection software used as part of the flood warning systems relied upon by decision-makers and first responders statewide.